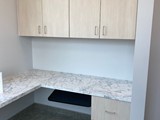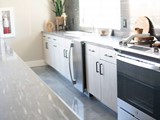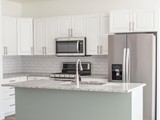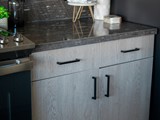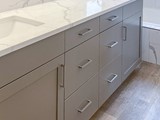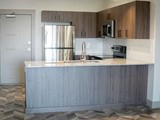 East Idaho's premier cabinet and millwork shop. Specializing in quality commercial cabinetry for apartments, hotels, medical & business offices, schools, churches, and more.
Teamwork & Accountability
We ensure timely project completion through our unified culture of accountability.
Integrity
We bring integrity in every interaction with our customers, vendors and employees. We say what we do, and do what we say.
Quality
Our commitment to quality ensures that our product satisfies customers for years to come.
"Blue Mountain has always exceeded our expectations from start to finish. From their quality and craftmanship, professionalism and communication, they are our preferred and trusted millwork and cabinetry choice."
~Blake Beyer Construction
"I took a tour of this shop and was thoroughly impressed with the quality of machinery and use of automation. Investments that drive consistent high-grade products with more eco-friendly finishing techniques were on display throughout the facility. Selecting a shop to build the face of your kitchen can be daunting, I anticipate many happy customers based on my experience as a cabinet shop manager."
~Tim
Let's Discuss Your Next Project
Fill out the form, or call us to set up a free consultation.
198 N 4700 E, Rigby, ID 83442